SENSES OF HIGHLAND
Are you ready to explore the most beautiful season in the Central Highlands of Vietnam?
Elephants Hotel offers discounts for all kinds of rooms on the occasion of coffee season, Christmas 2022, New Year 2023... In addition, there are also many incentive services for customers to enjoy their experiences. Coming to the Central Highlands, a land full of mountains, primitive forests and small ethnic minority communities clinging to their identity amidst mass colonisation of the region, guests spend experiences through local tours as ecotours, cultural tours, trekking tours... Book our hotel for your highland journey to get the best deals via email: dos@elephantshotel.com.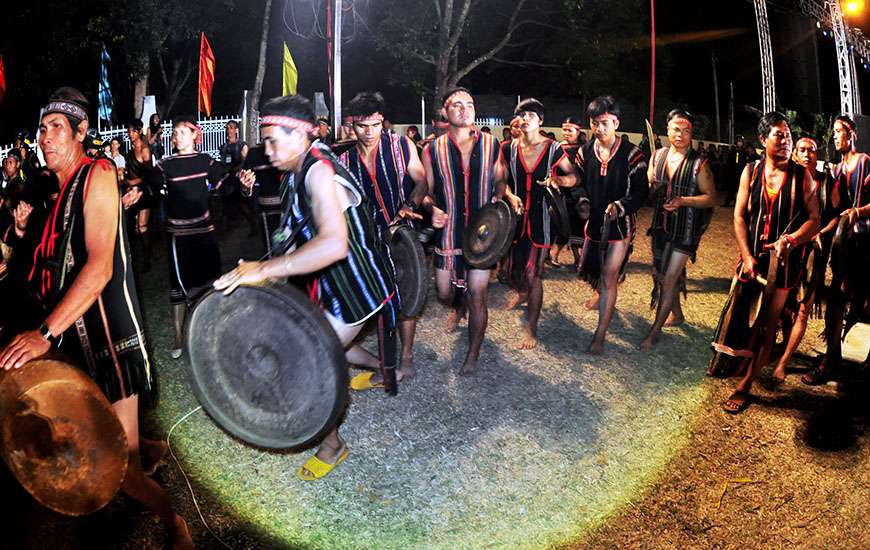 HOTEL'S FACILITIES AND SERVICES
Conference - Wedding 

IVORY I to IVORY IV meeting and conference rooms with a capacity of 40 - 700 seats at Elephants Hotel are equipped with state-of-the-art technology, suitable for a variety of events from birthdays and weddings. to the business conference. The electronic A/V controls, Led displays, ventilation systems and other highlights all comply with the technical standards that make up Elephants Hotel's international trademark. Make your year-end wedding or party in the mountain town a memorable one with Elephants Hotel.

Kơnia Restaurant 

The restaurant with a capacity of 50-100 seats, airy space, spacious lobby, cold room, VIP room, and serves European - Asian dishes, Buffet is suitable for you. We believe that these will bring you the fullest holiday, is the success factor and moreover a beautiful memory that goes hand in hand with you and us. Customer satisfaction is our pride.
Swimming Pool - Gym - Kids room
HỒ BƠI

Bể bơi khách sạn Elephants Hotel là bể bơi ngoài trời được thiết kế với phong cách gần gũi thiên nhiên nhưng vẫn toát lên vẻ đẹp sang trọng và đẳng cấp.

Với những đường cong uốn lượn hình tai voi của hồ bơi tạo nên những đường nét mềm mại, uyển chuyển tuyệt đẹp. Bạn sẽ được thả mình trong dòng nước tinh khiết, trong xanh (công nghệ lọc nước từ Hàn Quốc). Trên lưng chừng trời, không khí trong lành giữa đất trời bao la, sofa phơi nắng sang trọng và êm ái, thưởng thức ly cocktail đặc trưng ngon nhất của quầy bar, nghe tiếng chim thánh thót gọi bầy, tiếng sáo diều vi vu cao vút hay những bản nhạc giao hưởng nhẹ nhàng, sâu lắng.

Không những vậy thiết bị bể bơi cũng được trang bị rất hiện đại với công nghệ lọc nước từ Hàn Quốc cho dòng nước tinh khiết, trong xanh sạch khuẩn và đặc biệt không có mùi hóa chất.

Vị trí: Tầng 4

Giờ mở cửa: 6:30 – 19:00

Massage

Với số lượng 03 phòng VIP và  20 phòng luxury bạn có thể tận hưởng cảm giác nghỉ ngơi trọn vẹn, thả lỏng cơ thể và đầu óc với những liệu pháp làm đẹp chuyên nghiệp cũng như luyện tập rèn luyện thể lực tại Elephants Massage. Các dịch vụ cung cấp:

Massage theo phương pháp Đông-Tây kết hợp
Sử dụng trị liệu đá nóng có tác dụng thông khí huyết, tuần hoàn máu trong cơ thể
Massage chân
Xông khô, xông ướt
Dịch vụ massage VIP bao gồm massage, xông hơi, sục Jacuzzi

Vị trí: Tầng 4

Giờ mở cửa: 10:00 – 22:00

Gym

Đầy đủ dụng cụ nhằm phục vụ nhu cầu luyện tập, nâng cao sức khỏe của quý khách. Những huấn luyện viên của chúng tôi sẽ hướng dẫn cho quý khách những bài tập an toàn và đầy hiệu quả, giúp quý khách có một ngày mới năng động và tràn đầy năng lượng.

Vị trí: Tầng 4

Giờ mở cửa: 06:00 – 22:00
Located in the ground floor, Elephants coffee lounge is a perfect place for any business rendezvous, private conversation between partners as well as friends. Especially, the lounge makes different choices of Buon Ma Thuot specialty coffees, cocktails, afternoon green tea...
Coming to the Central Highlands, guests will visit and explore the wild and mysterious nature. For these, Elephants Hotel designed Junior VIP Suite with an area of 42m2 with high-class mattress, luxurious wood bedding, light scent, blankets, sheets, pillows, mattresses... with high quality and delicate materials to ...
Xem thêm

→
Welcome to ELEPHANTS HOTEL!
ONLY FROM 800.000++ For 01 Night
Terms of limitation applied after COVID-19, please check room details by clicking "REGISTER NOW". Enter your estimated travel dates to find a discount of your length of stay.
Happy Teachers' Day!
Special promotion @Elephants Buon Ma Thuot Hotel
Held on the 20th of November each year, Teachers' Day is to thank and show our appreciation for their guidance and help in shaping your future.
We, ELEPHANTS HOTEL offer many special discounts for this day such as:
Rooms: 10%

Dining:  05%

Coffee lounge: 20%

Swimming pool:  10%

Meeting & events:  20%

And others…

Please call…

Add: 142 Phan Chu Trinh street, Buon Ma Thuot city, Dak Lak province

Tel: (+84 262) 354 4444 - Hotline: 0828 30 45 45

Email: dos@elephantshotel.com